"We hire professional fishing boats to devotees of fishing for predatory fish in Lipno. Our modern, well-equipped, aluminium boats measure 5 meters in length and are equipped with 5-10 HP Mercury engines".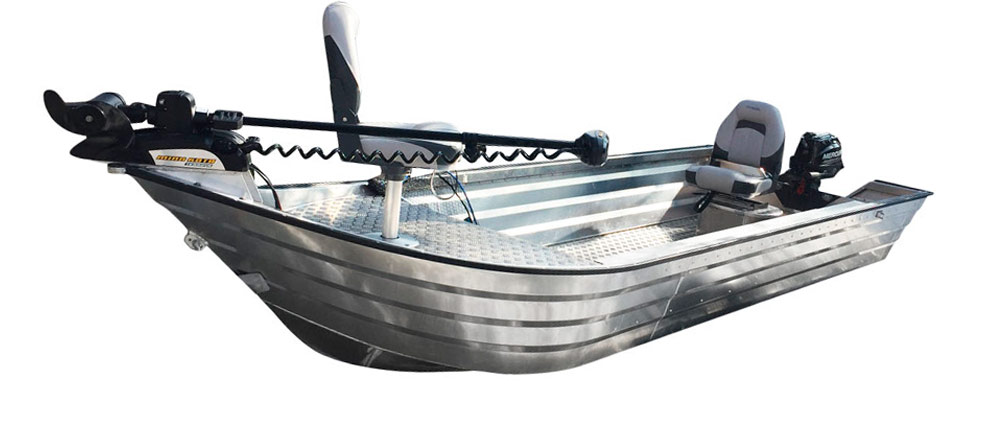 Our professionally custom-made boats feature a specially shaped bow for large waves, sufficiently high sides and immense stability and manoeuvrability. They are safe and unsinkable. Comfortable swivel armchairs provide relief for your back and keep you in action all day long. They also offer a drift anchor, fishing rod holders and extensive storage space. We use state-of-the-art Lowrance sonar and Minn Kota electric motors.
These models make regular starts at prestigious spin and plug fishing competitions under the Czech flag both at home and abroad. Our boats are moored in the facilities of the family-friendly and fashionably equipped Jestřábí 1 campsite in Černá v Pošumaví. We will be happy to instruct you in controlling a boat, including the operation of its equipment. If you are coming to fish in Lipno for the first time, we heartily recommend taking advantage of the services of one of our guides.